Discover hidden insights in your data with Microsoft Power BI
!
With Power BI, Microsoft offers an accessible tool for your dashboards, data visualisations, analyses and data discovery. Bring your business information to life with Power BI. Effortlessly collect and combine data from different sources to quickly and easily create your own report. Visualize your report in a clear dashboard using the many available visualizations in Power BI.
Be data-driven and start with Power BI today!
Benefits
Very user-friendly, easy to use even without technical knowledge
Best value for money
Available everywhere via browser and Power BI app
Easy data import and modelling in datasets
Perfect connection to your tabular model
See the convenience and user-friendliness of Power BI in 2 minutes
Curious to know how a dashboard or report can be designed in Power BI?
Click and experience it for yourself using the dashboard below.
Training by experienced experts

Are you starting with Power BI and not sure what to do? Let us help you with our Power BI training sessions. During the training you will learn all the functionalities of Power BI based on practical assignments that are easy to follow. Get the best guidance from a highly experienced Power BI consultant. You can do the training online or at our office in Driebergen. You can find out more about our training courses here.
"The Power BI training is informative and educational. A good way to get started with simple reporting and to understand the concept of Power BI and its many possibilities"
Quickstart solutions for your ERP system
Collect and prepare your ERP data in Power BI, or effortlessly use our existing cubes and tabular models in our QuickStart solutions. For example in your Dynamics 365 Business Central or SAP Business One environment. The Analytics4 solutions provide a tabular model for these ERP systems in a modelled data layer. New insights can easily be extracted from your ERP and combined with data from other sources and without needing technical knowledge. Take a look at our solutions here!
Customer cases
Ensior's Analytics4NAV solution enabled the Medical Export Group to automatically retrieve data from Dynamics NAV and visualise it in Power BI.
Analytics4Business One gives All Tape Supplies all the SAP Business One insights they need to stay in control. The tool also helps motivate people. Power BI dashboards can be found throughout the company.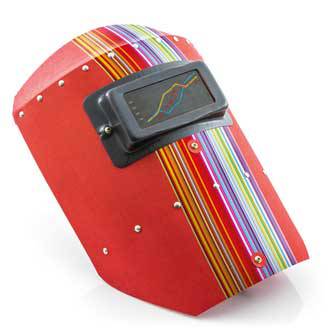 Thanks to Analytics4Business One, Translas B.V. now has an up-to-date picture of all KPIs all over the world, all visualised in Power BI. The organisation is now managed more successfully using data from SAP Business One.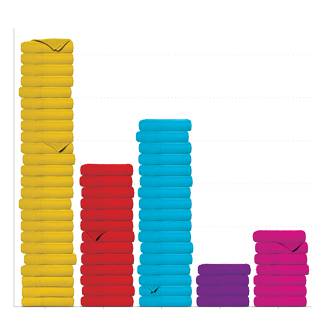 Immediately after receiving Analytics4NAV, Vespo had clear reports and a number of practical dashboards in Power BI providing it with an almost real-time picture.
Licence types
Different types of licences are available for Power BI. Choose the one that best meets your needs:
| | | |
| --- | --- | --- |
| Power BI Desktop | | This is a free licence which lets you easily and quickly import, transform, analyse and visualize data on your own desktop. |
| Power BI Pro | | With the Pro licence you can build dashboards together with your colleagues and easily share these through the Power BI service. Required to build and publish your reports on PowerBI.com. |
| Power BI Premium | | Power BI Premium is a licence based on (allocated) capacity and highly scalable. Your users have free access (with the exception of report builders). Power BI Premium also entitles users to an on-premises installed Power BI Report Server with free use for users. In addition, you create your so-called paginated reports using the included PBI Report Builder. |
| Power BI Premium per user | | The per-user licence is coming soon and will offer the benefits of Premium, but without the high fixed costs. |
What to do with your paginated reports?
Power BI is available in (free) desktop, Pro and Premium licence form. Premium also includes Power BI Report Builder, which offers you paginated reports in the Power BI cloud portal.

Not ready for the cloud yet, but still want Power BI? Power BI can also be used on-premises with Power BI Report Server. This is a portal which displays both Report Builder reports as well as Power BI dashboards. Ask for the options. Power BI Report Server is included with Power BI Premium, or with your SQL Server Enterprise licence with Software Assurance.