For Business Intelligence deliveries Ensior works together with SAP and Microsoft to provide our customers with the highest level of quality to meet their needs. These are world league players with a wide range of proven BI technology. Our professionally trained and certified consultants bring together many years' experience in creating decision support systems and analytical applications.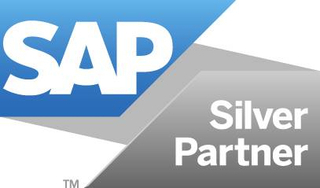 SAP
SAP is the largest software supplier in Europe, market leader in business software solutions such as ERP, CRM, HR and Business Analytics. In the field of database technology and Information Management SAP also delivers innovative solutions such as SAP HANA, SAP Sybase IQ, Data Services, and Data Quality.
Ensior is a certified SAP Gold Partner for the sale of SAP BI applications such as SAP BusinessObjects and Lumira. We do not only provide the licenses, but also Maintenance & Support from its certified Partner Centre of Excellence. Furthermore Ensior has also been appointed as Recognized Expertise Partner for BI by SAP.
Microsoft
As market leading organisation, Microsoft provides software for nearly every organization. Microsoft has business solutions like Dynamics CRM, NAV and AX. Their portfolio continues to grow in the area of Business Intelligence.
Ensior is Gold Partner Data Analytics and works with databases, Analysis and Integration Services, Reporting Services and Power BI tools. Besides Services, we deliver Support through our certified support organisation.