Vanuit klanten krijgen we regelmatig vragen over het toevoegen van delen van BI rapportages in presentaties. Cijfers en visualisaties worden vaak vanuit BI tools overgenomen in bijvoorbeeld een PowerPoint presentatie om makkelijk te kunnen presenteren. Het actualiseren van de presentatie vergt telkens weer tijd en dezelfde handelingen. Uiteraard kan er ook gewoon vanuit een Power BI rapportage worden gepresenteerd, maar ook met PowerPoint zijn er mogelijkheden om dit slimmer aan te pakken.
Power BI export functie
Al enige tijd bevat Power BI de functie om een rapport te exporteren naar PowerPoint. Deze export mogelijkheid creëert echter alleen maar een PowerPoint presentatie met daarin voor elke tab een eigen slide met de huidige weergave. Het Power BI rapport wordt als high resolution image in de PowerPoint presentatie toegevoegd en er is geen interactiviteit mogelijk. Dit verhelpt het probleem dat de presentaties elke keer moeten worden geüpdatet dus niet.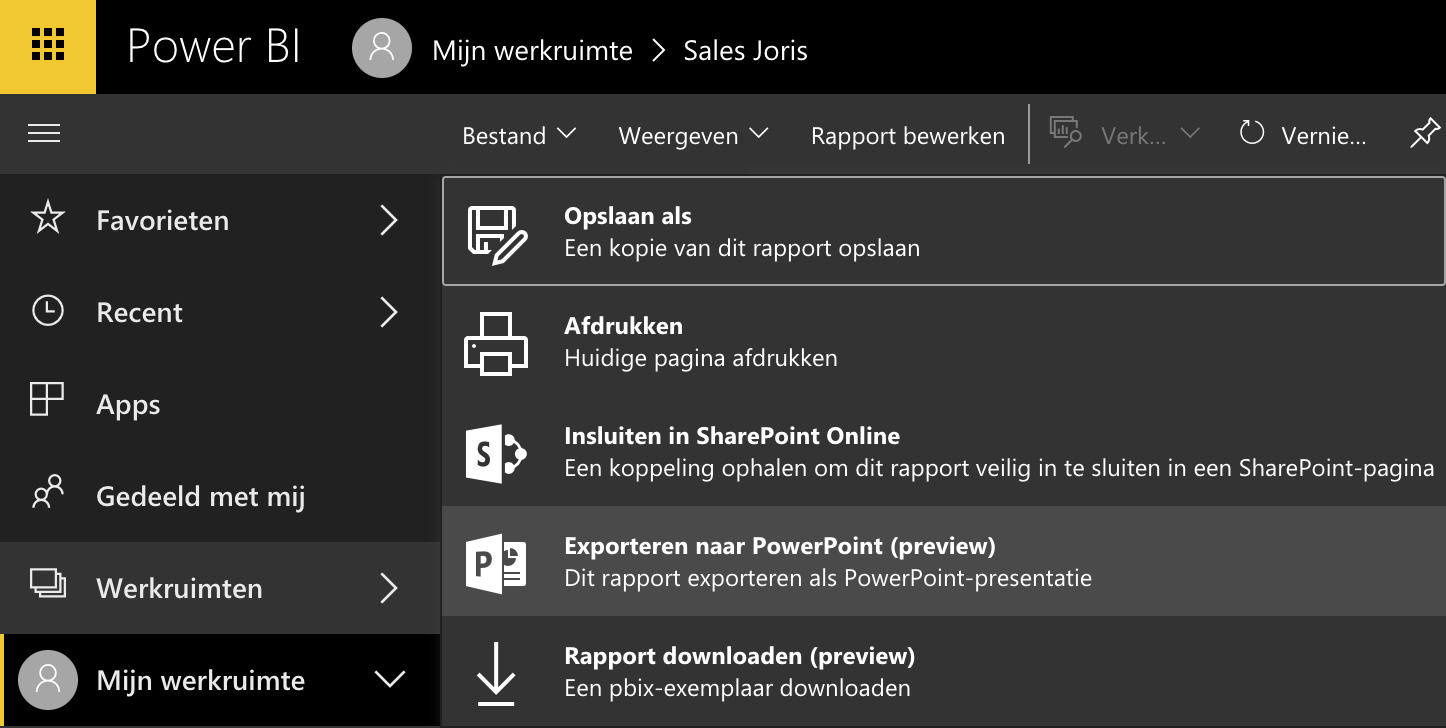 Power BI Add-on
Power BI dashboards, tegels en rapportages kunnen ook door middel van de "Power BI Tiles" add-on aan PowerPoint worden toegevoegd. Het voordeel van het gebruik van deze add-on is dat de rapportages dan vanuit Power BI worden getoond. De cijfers zijn dus altijd actueel en indien er een rapportage wordt getoond is deze ook nog eens interactief. Binnen de PowerPoint slideshow kan er dus door de Power BI rapportage worden genavigeerd.
Via de Power BI Tiles Add-on wordt er verbinding gemaakt met powerbi.com. Na inloggen kan er een rapportage of een dashboard worden gekozen, welke dan wordt "geïmporteerd" in PowerPoint. Een rapportage wordt in zijn geheel getoond en blijft interactief. Tevens kan hij worden ververst. Bij gebruik van een geplande rapportage of een rapport met Live connect wordt hij automatisch ververst.
Als er een dashboard wordt toegevoegd aan een slide, dan wordt de eerste tegels getoond. Er kan worden geswyped tussen de tegels of hetzelfde dashboard kan meerdere keren worden toegevoegd, zodat er verschillende tegels op de slide zichtbaar zijn. De visualisaties kunnen uiteraard worden voorzien van begeleidende tekst in PowerPoint.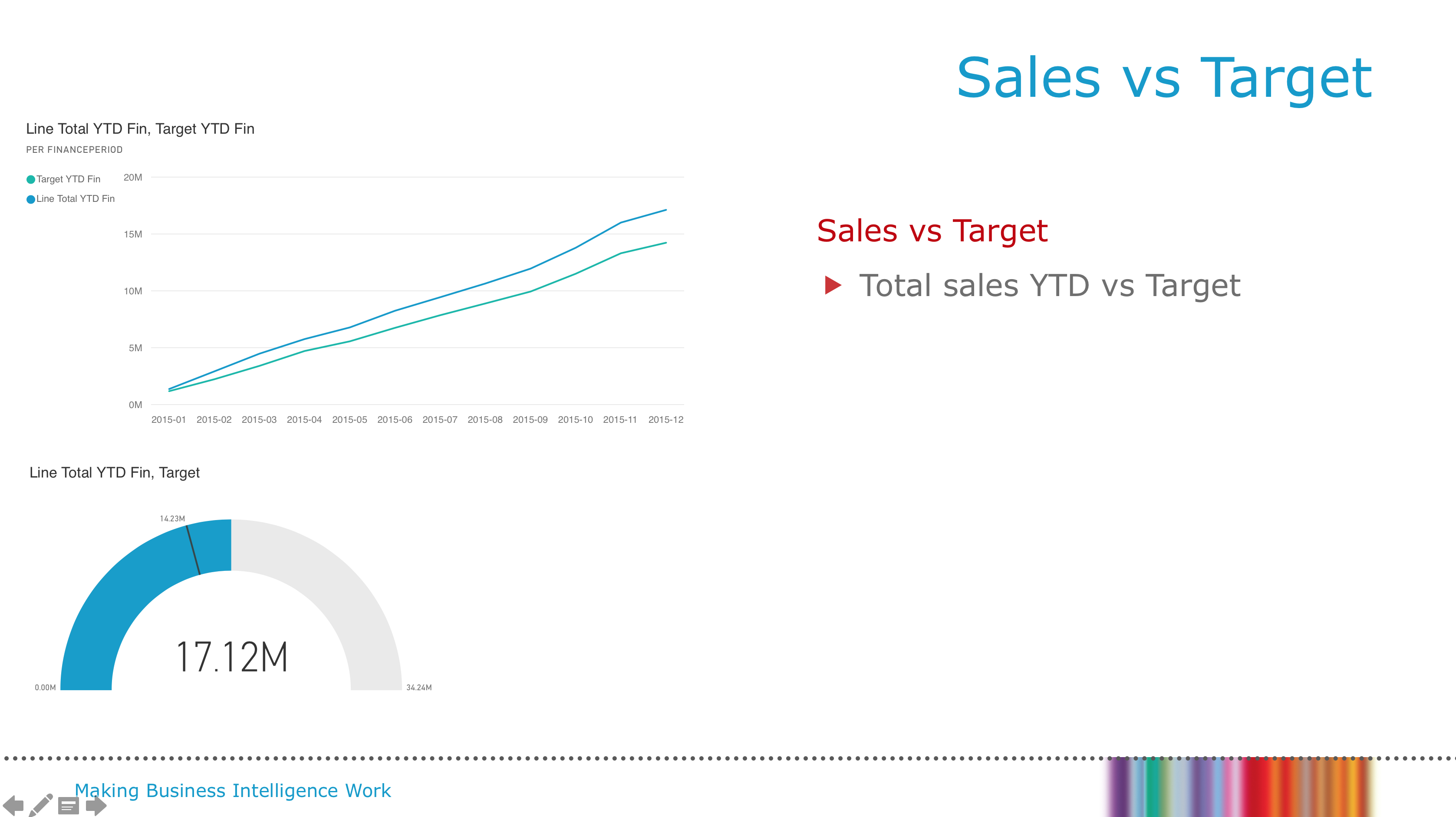 Conclusie
De Power BI Tiles add-on in PowerPoint is een mooie mogelijkheid om (delen van) een Power BI rapportage in PowerPoint te verwerken. De export functionaliteit van Power BI zelf heeft wat mij betreft nog weinig toegevoegde waarde boven het maken van een screenshot van een Power BI rapport.