In the first quarter of 2017 we have welcomed several new Ensior colleagues!
Anton Pitstra After a few years of SAP BW experience, Anton decided to focus on SAP BO. At Ensior he gets the possibility to work in an environment with many expertise to fully blossom.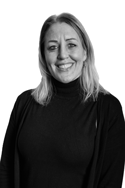 Jacqueline van den Brink is our new Inside Sales colleague and supports our sales team. Jacqueline worked several years as a personal sales assistant at PSA-Professional. At Ensior she supports the Ensior clients by phone.
Jan Willem Jansen starts working as a Microsoft BI consultant after his study Business IT & Management at Avanade. With his experience he will help the Ensior clients further in the field of Microsoft BI.