In the last quarter of 2016 we have welcomed new Ensior colleagues!
Paolo Cillari has commercial experience as an account manager for ERP sales and add-on solutions. At Ensior he is focused on Microsoft BI solutions. Paulo thinks it's important to be a teamplayer to be successfull.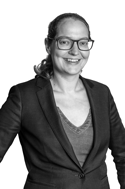 Floor Bouwman started at Ensior as BI Consultant. At this moment she is specializing in Microsoft BI tools. Floor is focused on quality, conscientious and analytical, but fortunately she has a great ability in putting things in perspective.
Daan van Harten is the youngest BI consultant at Ensior. With his education for Business Administration and Analytics he sees to a business driven solution with technical expertise. Daan sees it as his challenge to offer the customers the best possible solutions.
Erik Felix joined our team of BI consultants in Q4. After his school for Business Mathematics he worked for several years as database manager. Erik wants to increase his analytic intellect and wants to become a allround BI-consultant.