News and Events
Details
Microsoft Power BI webinar - Did you miss our webinar on Microsoft Power BI? You can watch the webinar back. We will show you all the possibilities of Power BI, including a very interesting demo in one hour!
Read more ...
Related items:
Details
BI specialists from Driebergen to support Brabant in the fields of SAP BusinessObjects and Microsoft Power BI - The Province of Noord-Brabant and Ensior have entered into a framework agreement for the provision of services in the field of both SAP BusinessObjects and Microsoft Power BI. Ensior is once again the supplier of choice and point of contact for the province when it comes to Business Intelligence.
Read more ...
Details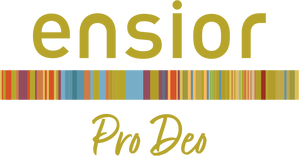 Ensior is at the heart of the community. Our staff have expressed their desire to share their expertise with organisations that work for the good of society. Smaller organisations that will benefit from better insight, but lack the resources to pay for it. We are happy to offer these organisations our customary high-quality expertise, but free of charge.
Read more ...
Details
e-Luscious is the company behind fast-growing webshops such as Wijnbeurs and Koffievoordeel, in the Netherlands and elsewhere. Ensior has set up a data platform based on Microsoft BI technology to enable a more data-driven approach to their work and in so doing improve and accelerate decision-making.
Read more ...
Details
Recently we have welcomed Gerrit Nijrolder at Ensior!
Read more ...
Related items:
Details
Upgrade to SAP BI 4.3 - SAP BI 4.3 became available this summer, so it is high time you planned your upgrade. Upgrading to 4.3 gives you the following extra benefits:
Read more ...
Related items:
Details
Ensior's Q-time had a different look this time round. All at a safe distance of 1.5 metres (although sometimes at a height of 25 metres) and outdoors all day long. After a morning clambering in the treetops of Klimbos Garderen, we enjoyed the Veluwe on gruelling fat-bikes and special walking-bikes.
Read more ...
Related items:
Details
Off to a flying start with analytics - Ensior and racing driver Tom Coronel are organizing a knowledge session on Tuesday 15th October about the uses and added value of analytics for medium-sized businesses.
Read more ...
Details
Training Microsoft Business Intelligence - Following the success of our Power BI training courses, we are launching a new course this spring: Microsoft Business intelligence. This is a 2-day course dealing with the diversity of MS BI tools. You learn to create advanced dashboards and do analysis using Reporting Services, Power BI or even Excel, but then using SSAS cubes.
Read more ...
Related items:
Details
In the first quarter of 2019 we have welcomed a new Ensior colleague!
Read more ...
Related items: